Nogomet kao sredstvo izgradnje socijalnog kapitala izbjeglica u Hrvatskoj
DOI: https://doi.org/10.2298/GEI2102477J UDK 314.151.3-054.73:796.332(497.5) Originalni naučni rad
Сажетак
Članak se temelji na rezultatima kulturnoantropološkog istraživanja provedenog od 2017. do 2020. godine, s ciljem rasvjetljenja važnosti koju nogomet ima za izbjeglice koje su u Hrvatsku došle posljednjih godina. Značenje nogometa za izbjeglice i socijalne veze koje kroz nogomet ostvaruju promatraju se kroz Bourdieuovu teoriju kulturnog i socijalnog kapitala. Istraživanje je pokazalo da nogomet predstavlja utjelovljeni oblik kulturnog kapitala, kao i značajno sredstvo izgradnje socijalnog kapitala izbjeglica. Igranje nogometa omogućava trenutke zaborava u situaciji izbjeglištva, ali i povezuje izbjeglice s društvom u koje su došli. Kroz nogomet ostvaruju socijalne veze koje ih čvršće vežu uz društvo primitka i koje im pomažu lakše ga shvatiti. Takve im socijalne veze pokazuju i načine na koje se mogu kretati u novoj sredini i u njoj napredovati.
Ključne riječi: kulturni kapital, socijalni kapital, nogomet, izbjeglice, Hrvatska
Reference
Ager, Alastair & Alison Strang. 2004. Indicators of Integration: Final Report. Lon- don: Homme Office.
Baker-Lewton, Alison, Christopher Sonn, David Nyuol Vincent & Fletcher Cur- now. 2017. "'I haven't lost hope of reaching out...': exposing racism in sport by elevating counternarratives". International Journal of Inclusive Education 21 (11):1097–1112.
Bauman, Zygmunt. 2016. Strangers at Our Door. Cambridge: Polity Press.
Bourdieu, Pierre. 1986. "The forms of capital". U Handbook of Theory and Re- search for the Sociology of Education, Ed. John Richardson, 241–258. New York: Greenwood Press.
Charmaz, Kathy. 2011. Constructing Grounded Theory. A Practical Guide Through Qualitative Analysis. London – Thousand Oaks – New Delhi – Singapore: Sage Publications.
Dukic, Darko, Brent McDonald & Ramon Spaaij. 2017. "Being Able to Play: Experiences of Social Inclusion and Exclusion Within a Football Team of People Seeking Asylum". Sport for Social Inclusion: Questioning Policy, Practice and Research 5:101–110.
Huizinga, Johan. 1992. Homo Ludens. O podrijetlu kulture u igri. Zagreb: Naprijed. Jurković, Rahela. 2018. "Migranti i sport: nogomet kao prostor integracije uzbjeglica u Hrvatskoj." Glasnik Etnografskog instituta SANU 66 (3): 477–491. Jurković, Rahela. 2021. Integracija azilanata u hrvatsko društvo:
kulturnoantropološka studija. Zagreb: Asesor.
Nathan, Sally, Lynn Kemp, Anne Bunde-Birouste, Julie MacKenzie, Clifton Evers & Tun Aung Shwe. 2013. "ʻWe wouldn't of made friends if we didn't come to Football United': the impacts of a football program on young people's peer, prosocial and cross-cultural relationships". BMC Public Health 13: 1–16.
Ndorf-Tah Carolyne, Alison Strang, Jenny Phillimore, Linda Morrice, Lucy Mi- chael, Patrick Wood & Jon Simmons. 2019. Home Office Indicators of In- tegration framework 2019. London: Home Office. ttps://assets.publishing.service.gov.uk/government/uploads/system/uploads/ attachment_data/file/835573/home-office-indicators-of-integration- framework-2019-horr109.pdf (pristupljeno 20. studenog 2020).
Portes, Alejandro. 1998. "Social Capital: Its Origins and Applications in Modern Sociology". Annual Review of Sociology 24 (1) 1–24. https://www.annualreviews.org/doi/abs/10.1146/annurev.soc.24.1.1 (pristupljeno 20. svibnja 2019).
Schinkel, Willem. 2018. "Against 'immigrant integration': for an end to neocolonial knowledge production". Comparative Migration Studies 6 (31). https://comparativemigrationstudies.springeropen.com/articles/10.1186/s40 878-018-0095-1 (pristupljeno 25. srpnja 2021).
Smith, Robyn, Ramon Spaaij & Brent McDonald. 2018. "Migrant Integration and Cultural Capital in the Context of Sport and Physical Activity: a Systematic Review". Journal of International Migration and Integration 20: 851–868. https://link.springer.com/article/10.1007/s12134-018-0634-5 (pristupljeno 7. veljače 2020).
Spaaij, Ramon. 2012. "Beyond the playing field: Experiences of sport, social cap- ital, and integration among Somalis in Australia". Ethnic and Racial Stud- ies 35 (9): 1519–1538.
Spaaij, Ramon, Jora Broerse, Sarah Oxford, Carla Luguetti, Fiona McLachlan, Brent McDonald, Bojana Klepac, Lisa Lymbery, Jeffrey Bishara & Aurelie Pankowiak. 2019. "Sport, Refugees, and Forced Migration: A Critical Re- view of the Literature". Frontiers in Sports and Active Living 1: 47. https://www.frontiersin.org/articles/10.3389/fspor.2019.00047/full (pristupljeno 15. ožujka 2020).
Stone, Chris. 2018. "Utopian community football? Sport, hope and belongingness in the lives of refugees and asylum seekers". Leisure Studies 37: 171–183.
Thornberg, Robert & Kathy Charmaz. 2014. "Ground Theory and Theoretical Cod- ing". U The SAGE Handbook of Qualitative Data Analysis, Ed. Uwe Flick, 35– 49. London: Sage.
Waardenburg, Maikel, Margot Visschers, Ineke Deelen & Ilse van Liempt. 2018. "Sport in Liminal Spaces: The Meaning of Sport Activities for Refugees Living in a Reception Centre". International Review for the Sociology of Sport 54 (8): 938– 956.

Sources
Zakon o međunarodnoj i privremenoj zaštiti Republike Hrvatske. Narodne novine (NN) 70/15 i NN 127/17.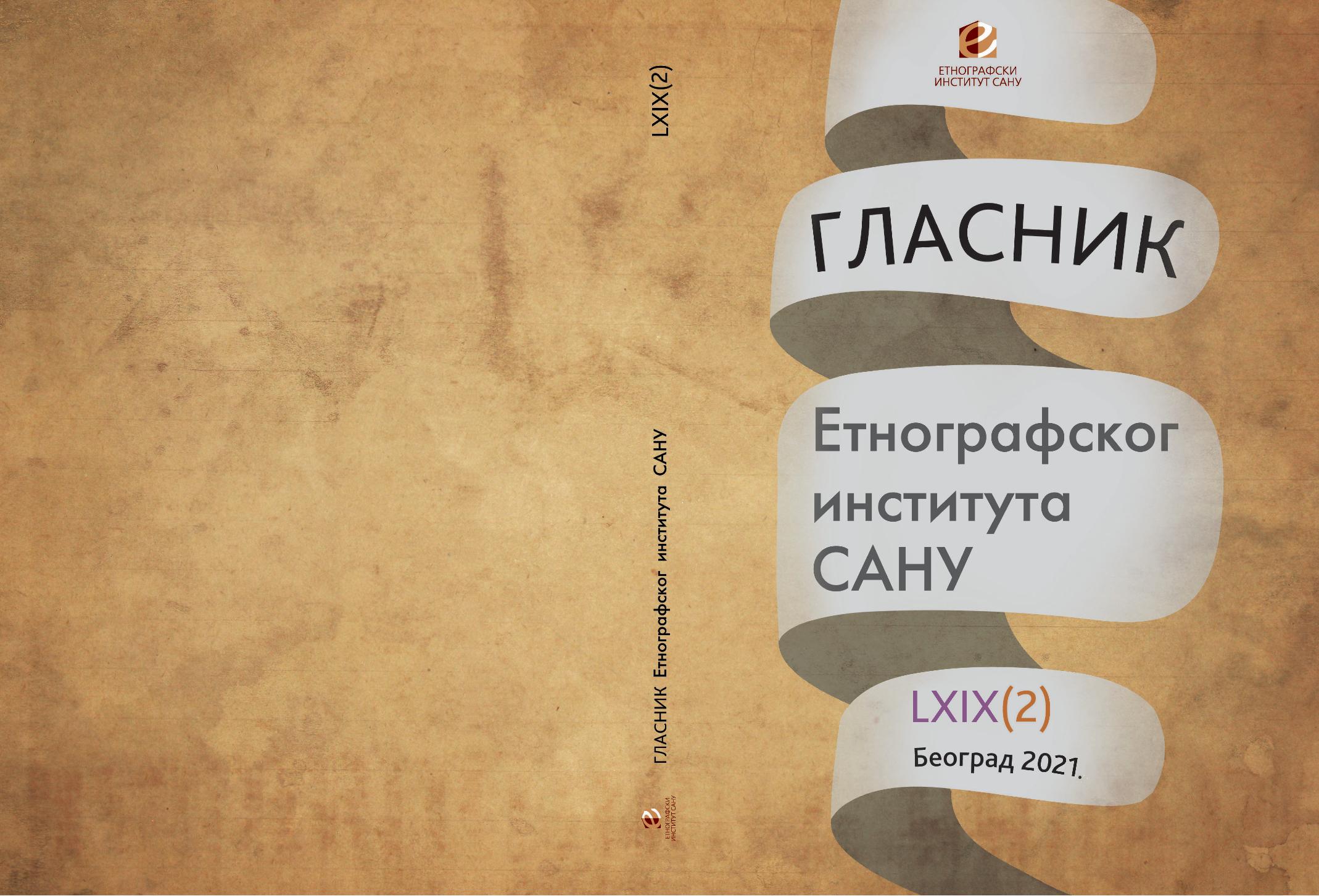 Како цитирати
JURKOVIĆ, Rahela. Nogomet kao sredstvo izgradnje socijalnog kapitala izbjeglica u Hrvatskoj.
Гласник Етнографског института САНУ
, [S.l.], v. 69, n. 2, p. 477–492, sep. 2021. ISSN 2334-8259. Доступно на:
<
https://www.ei.sanu.ac.rs/index.php/gei/article/view/981
>.
Датум приступа: 07 oct. 2022